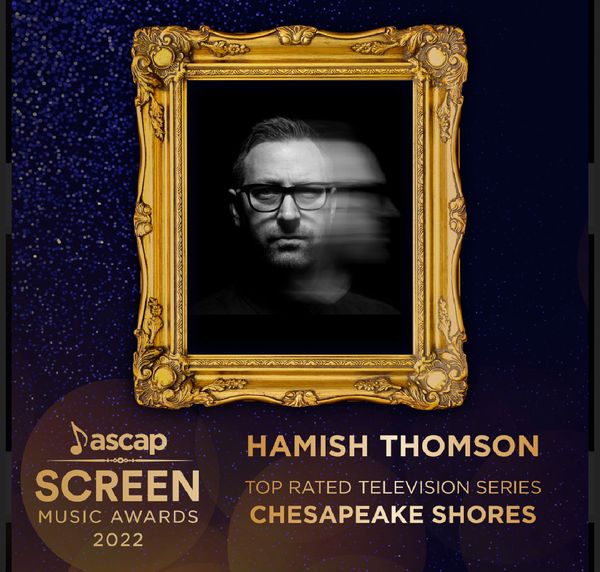 MAY 2022
So much great news happening at the studio!
Thank you ASCAP for the amazing award for CHESAPEAKE SHORES being one of the top rated series in 2021!
It was a pleasure to score Season 5 with my pal and co-composer MATHEW ROGERS!
I also finished fun scores for ROYAL RUNAWAY ROMANCE and SECOND CHANCE AT LOVE
as well as co-produced a piece called CAVE MOVEMENT with songwriter and producer, MISSY DONALDSON
CHESAPEAKE SHORES SEASON 6 is up next
as well as a thriller for PARAMOUNT called DOUBLE LIFE.
Stay Tuned!
JANUARY 2022
Just completed a fun score for
Auroa Teagarden Mysteries:
Haunted by Murder
more score announcements coming soon!
Busy times in the studio!
Just completed
CHESAPEAKE SHORES Season 5 
 CHRISTMAS PROPOSAL- CBS,
SOCCER MOM MADAM- Lifetime,
KINDHEARTED CHRISTMAS-GAC
VERY MERRY BRIDESMAID-Hallmark
SHOWING COSMOS- EP
I'm excited to announce that  the Netfilx production,
Operation Christmas Drop will be released worldwide on Nov 5th!
It's was an incredible experience to do the score for this film and a pleasure to
work with the Budapest Scoring Orchestra on it.